Organic* formula and portable format
Water resistant and easy to apply, Tom's Sunscreen SPF 50+ is perfectly adapted to extreme sun conditions, on water and on snow. It provides very high UVA/UVB protection on the face and lips of the most sun-sensitive skin, scars and tattoos. Enriched with beeswax and organic vegetable oils, such as coconut oil and shea butter, its 100% natural formula prevents the skin and lips from drying out.
Ideal for the whole family, including children from 3 years.
Filters 100% of mineral origin. Not ecotoxic for the marine environment.
Certification
*Formula validated according to the specifications of ecological and organic cosmetics. 100% of the total ingredients are of natural origin.
Texture
Its lipophilic, water-free, rich and covering texture avoids tightness and does not dry out the skin. Resists water. Does not run in the eyes.
Application
Coconut oil and beeswax harden in cold weather. Warm your stick in your hand or pocket then apply directly to your face in thick, visible layers before sun exposure. To remove your sunscreen, use a greasy body wash with a reusable cotton wipe.
Characteristics
Very high UVA and UVB protection
Natural origin: 100%.
Perfume of natural origin: 100%.
Ingredients from Organic Agriculture
Water resistant
Tested under dermatological control
All skin types
Areas of use: face, lips, scars and tattoos
Formula without water, rich and filmogenic
Respects the marine environment
Recyclability of packaging: 100% because it is recycled and compostable cardboard
Made in France
Weight: 20 g.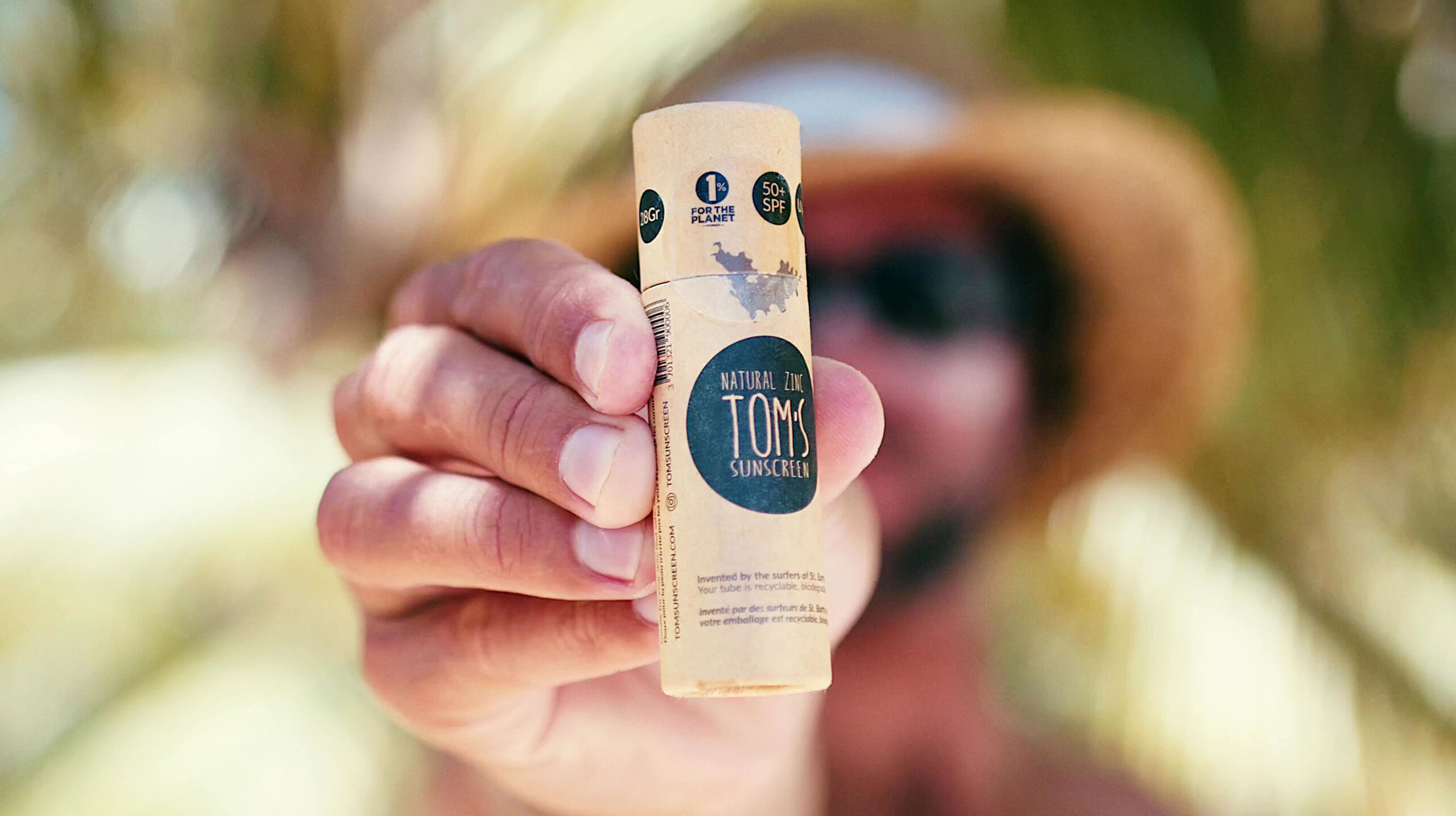 Composition
1-Titanium dioxide
Titanium dioxide is a screen / sun filter of mineral and natural origin. It acts as a broad-spectrum protector against UVA and UVB rays, reflecting them as they reach the skin's surface. A small part, a minority, of this radiation is also absorbed. Its dosage provides SPF 50 (UVB) and FP-UVA protection in accordance with European, American and Australian regulatory standards.
Titanium dioxide is one of the only two mineral sunscreens, along with zinc oxide, whose use as such is authorized by the European Cosmetic Regulation N°1223/2009. As the only alternative to organic ("chemical") sunscreens, whose risks of endocrine disruption are now well known, the current state of knowledge and research on its subject allows it to be considered safe for cosmetic use (topical application – on the skin), whether it is used alone or in combination with zinc oxide. It is also important to emphasize that exposure to titanium dioxide in this context is in no way comparable to exposure to this substance through food products, where its quality, sometimes its particle size, the frequency of exposure of the body and the mode of exposure are significantly different. Tom's Sunscreen remains nevertheless in constant regulatory and technical watch, in order to offer you the best sun protection.
2-Zinc oxide
This natural ingredient is derived from zincite, a mineral that contains no less than 80% of zinc. Zinc oxide is a natural inert mineral with natural sun protection properties due to its ability to reflect and disperse the sun's rays. It acts as a protective mirror on the skin's surface. Without nanoparticles, it does not penetrate the skin and therefore offers 100% safe protection. Its protective power is highly effective against UVA, visible light and infrared (IR) rays.
3- Organic coconut oil
Coconut oil has many benefits. First of all, it contains a lot of lauric acid, a saturated fatty acid with a strong affinity for the skin and hair. It is also the main saturated fatty acid in breast milk, which provides protection against certain viruses. Transformed into monolaurin, it also has antimicrobial properties. Coconut oil contains vitamin A and E which are powerful antioxidants. Vitamin A also improves cell renewal. Finally, coconut oil also limits damage from the sun's rays, blocking about 20% of ultraviolet rays, but is not enough to provide complete and effective sun protection.
4-Organic castor oil
Its very high viscosity gives it an excellent dispersing power of pigments and sunscreens of mineral origin in the formula, for an optimal distribution on the skin.
5-Organic shea butter
Rich in unsaturated fatty acids, vitamins and other nutrients, it reinforces the protection of the skin against climatic aggressions such as wind, cold, salt water.
6- Organic beeswax
Rich in fatty esters, fatty acids and hydrocarbon compounds. It gives consistency and reinforces the film-forming power of the preparations in which it is incorporated.
7-Organic cocoa powder
More and more present in our beauty care products, cocoa offers our skin a sweet break full of greed. Extremely rich in polyphenol, 50 times more than grape seed, cocoa helps fight free radicals and slows down skin aging. Cocoa butter acts on glycosaminoglycans and collagen, which are responsible for the skin's elasticity. Its high content in fatty acids and phytosterols also allows it to nourish and repair the skin. Cocoa butter thus helps to soothe and improve the appearance of the skin. Rich in phytosterols, it helps fight against aggressions: agents that help the skin to heal and repair itself.
8-Organic vanilla
The traditional use of crushed pods in protective masks against the sun and the ability of the vanilla orchid to accelerate its repair attracted the attention of scientists who discovered its secret: polyketones. These antioxidant and repairing molecules stimulate the skin and its renewal, activate its healing and boost its firmness. The ideal anti-aging and antioxidant skin care product to protect the skin from free radicals and premature aging! It awakens and evens out the complexion, helps reduce spots and scars, and smoothes the skin's texture. Its polyketones help maintain hydration, soften and smooth all skin types. It soothes and helps regenerate skin suffering from eczema, psoriasis, acne, even the most irritated skin.